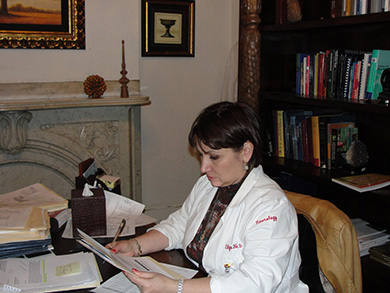 Dear Patients,
At Advanced Neurology Associates., PC Headache Clinic, your health, and safety, as well as that of our team and the communities in which we operate, are of utmost importance. As the situation with the SARS-CoV-2 Coronavirus/ COVID-19 is constantly changing, we are taking every warranted measure to ensure the safety and well-being of our patients, care providers, and staff.
We are continuously disinfecting all workspaces and equipment and are maintaining physical distancing measures. We have also implemented changes to scheduling and operations to minimize the number of individuals in our offices at any given time. All essential on-site procedures and testing are performed by physicians and technicians with appropriate personal protective equipment. Moreover, to ensure uninterrupted care to our patients while minimizing the risk of infection spread, we are now offering Remote Consultations.
Remote/ Telemedicine consultations can be scheduled in the same way as normal visits - to do so, please contact our offices by phone (215) 234-1095. Video/audio visits will be conducted over Zoom, which can be accessed at www.zoom.us. No account is needed - just click "Join a Meeting" and enter the 9-digit meeting ID with which you will be provided prior to your visit.
We remain committed to providing the best possible care to our patients even under the current circumstances. We wish all of our patients good health and safety. Please contact us with any questions or concerns.
Warm regards,
Advanced Neurology Associates Team