Migraines
Migraine is a neurological syndrome characterized by altered bodily perceptions, severe headaches, and nausea. Migraine headaches are more common in women than in men.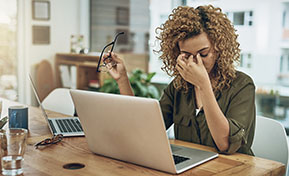 The typical migraine headache is unilateral (affecting one half of the head) and pulsating, lasting from 4 to 72 hours; other symptoms include nausea, vomiting, increased sensitivity to light, and increased sensitivity to sound. Approximately one-third of people who suffer migraine headaches perceive an aura—unusual visual, olfactory, or other sensory experiences that are a sign that the migraine will soon occur. The cause of migraine headaches is unknown; the most common theory is a disorder of the serotonergic control system.
Status migrainosus: This term is used to describe a migraine attack that persists for more than 72 hours. Status migrainosus is often an emergency as it often leads to severe complications, from dehydration to, in some cases, stroke.
---
Cluster Headaches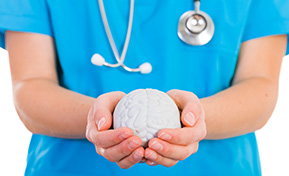 Cluster headache is a neurological disease with an immense degree of pain. "Cluster" refers to the tendency of these headaches to occur periodically, with active periods interrupted by spontaneous remissions.
Men are more commonly affected than women. These are excruciating unilateral headaches of extreme intensity. The duration of the common attack ranges from as short as 15 minutes to three hours or more. The onset of an attack is rapid, and most often without the preliminary signs that are characteristic of a migraine.
Experts have suggested that it may be the most painful condition known to medical science. Female patients have reported it as being more severe than childbirth. Analogies frequently used to describe the pain are a red-hot poker inserted into the eye, or a spike penetrating from the top of the head, behind one eye, radiating down to the neck, or sometimes having a leg amputated without any anesthetic.
---
Philadelpia's Top Headache and Migraine Specialist
Dr. Katz has had a keen interest in headaches and migraines throughout her career. She is a pupil of one of the "patriarchs" of the study of headaches, Dr. Stephen Silberstein, and had successfully treated thousands of patients, utilizing her own protocol that is intended to both break the headache and restore the patient's quality of life.
In addition to infusions, we also offer Botox Medical to treat migraines and headaches.
---
Request Your Appointment Today!
To request your appointment, please call (215) 234-1095 or contact us online today!
---
Our Location
Neurology & Headache Center
822 Pine Street, Suite 1C
Philadelphia, PA 19107
Phone: (215) 234-1095
Get Directions
Headache & Migraine specialists serving patients in Philadelphia, PA and the surrounding communities.