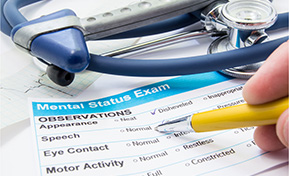 The FDA's expedition of the drug's approval was hailed as "an important step in the path to potentially having a treatment that meaningfully changes the course of Alzheimer's disease," said Michel Vounatsos, CEO of the manufacturer Biogen.
"If Aducanumab is determined to be effective in reducing the decline in cognition and activities of daily living resulting from the progression of this disease by addressing the underlying disease pathology, it will deliver meaningful benefits to those who most need them," said Dr. Christopher van Dyck, director of the Yale Alzheimer's Disease Research Center.
The makers of Aducanumab are touting it as attacking the underlying cause of Alzheimer's, the amyloid plaques, and tangles that build up in clumps in the brain. These clumps can disrupt communication between brain cells, causing patients to suffer memory loss, confusion, hallucinations, and the inability to perform the activities of daily living.
Right now, doctors treat Alzheimer's or dementia patients with a variety of drugs that may delay the symptoms of the disease. The new treatment, which is delivered by infusion into the bloodstream and is indicated for people with pre-dementia and mild Alzheimer's, is an antibody that aims to reduce the number of these amyloid plaques, slow the death of brain cells and halt the progression of the disease.
---
Request Your Appointment Today!
To request your appointment, please call (215) 234-1095 or contact us online today!
---
Our Location
Neurology & Headache Center
822 Pine Street, Suite 1C
Philadelphia, PA 19107
Phone: (215) 234-1095
Get Directions
Neurodegenerative care specialists serving patients in Philadelphia, PA and the surrounding communities.