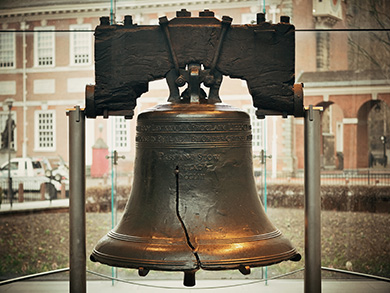 We understand patients travel far and wide to see Dr. Olga Katz for her world-renowned expertise in addressing neurological disorders and concerns. Our team is honored to help improve the lives and chronic diseases of patients across the globe.
In order to further accommodate our patients, we've provided some information to help you find our locations, pick accommodations, and find some fun things to do while you're in town.
If you need any help coordinating your stay at our Philadelphia or Cherry Hill locations – please don't hesitate to reach out to our team for assistance.
How to find our Philadelphia, PA location
Our Philadelphia office is centrally located in the city of Brotherly Love. If you plan on driving to our Philly office, we are right off Interstate 95 and Interstate 76 as you come into the heart of the city.
As a world-renowned neurologist, many patients travel great distances to see Dr. Katz. For our patients who are flying into town, they have the convenience of the nearby international airport.
Dr. Katz's Philadelphia location is a short 20-minute drive from Philadelphia International Airport.
Where to stay in Philadelphia
Thanks to our centrally located office, there are a number of accommodations available close by. Whether you choose the familiarity of a Hilton family hotel or want to try a boutique hotel such as the Mirror House Hotel – you can be confident your stay in Philly will be convenient and cozy while you visit Dr. Katz and her team.
The hotels listed below are all within a 10-minute drive from our Philadelphia office:
What to do while you're here
There is an endless list of things to do in Philadelphia, whether you're looking to explore American history or taste an authentic Philly cheesesteak. Here are a few of our favorite suggestions for our patients:
Visit Independence Hall, the building where the Declaration of Independence was signed in 1776. Preserved as a historical site, you can take a free tour of the hall where the U.S. Constitution was later drafted.

Take a tour of City Hall, which is the country's largest municipal building with over 250 exterior sculptures. On your tour, you will learn about the architecture, art, and history of this epic building.

If food is high on your list of things to do – check out the Reading Terminal Market which is located below an old railroad terminal. One of the oldest markets in the country, you can taste meats, cheeses, and authentic Pennsylvania Dutch food, or shop for souvenirs at one of the dozens of merchants.

Our office is minutes from the Delaware River waterfront with multiple piers and parks to explore. Feel free to enjoy the greenways by taking a run or bike ride or simply bringing a picnic lunch to enjoy the beautiful views.
How to find our Cherry Hill, NJ location
Patients traveling to our Cherry Hill, New Jersey location have the convenience of flying into Philadelphia International Airport. With over 500 arrivals daily, you're sure to find a flight into town wherever you are arriving from across the globe. Dr. Katz's Cherry Hill clinic is a short 25-minute drive from the airport.
If you're planning to drive to see Dr. Katz, our Cherry Hill office is right off 295 via Interstate 95 as well as the New Jersey Turnpike (a well-maintained toll road) making it a direct and easy trip.
Where to stay in Cherry Hill
There are a variety of accommodations near our Cherry Hill location making your stay convenient and cozy. Below is a list of hotels less than ten minutes away from our office:
What to do while you're here
There is a rich history of the 19th-century Quakers in Cherry Hill. Visiting Barclay Farmstead helps you step back in time and learn about the agricultural lifestyle of those who lived here.
If you're traveling with children, the Garden State Discovery Museum has over 20 exhibits, animals, and a theater for kids to enjoy during your visit.
There is also the Wine Room and Forgotten Boardwalk Brewery for adults to enjoy during your visit to Cherry Hill.
If you feel like venturing into the big city, our Cherry Hill office is only 20 minutes from Philadelphia. You can enjoy learning about American History, exploring one of the many museums, or dining at a seemingly endless list of dining establishments in one of the United States' largest cities.
You can also take a slightly longer trip to visit the coast of New Jersey. Atlantic City and Long Beach Island are just over an hour's drive from our Cherry Hill location and could make a great additional trip while you visit Dr. Katz.